BBNaija 2021 Reality show "Shine Ya Eye" was the 6th season of the Big Brother Naija show and it came with a whooping grand prize of 90 million naira. Ebuka Obi-Uchendu was the host and it premiered on DStv and GOtv on the 24th and 25th of July 2021.
Prize for BBNaija 2021
The prize for the reality show were given as:
₦30 million cash prize

Two bedroom apartment from RevolutionPlus Property

Cash in Abeg wallet

Bitcoins courtesy of Patricia

SUV from Innoson motors

Trip for two sponsored by Travelbeta
Winner of BBNaija 2021
Whitemoney BBNaija 2021
BBNaija 2021 Whitemoney Date of Birth: 6th July 1992.
Hazel Oyeze Onou best known as Whitemoney emerged the winner of the ₦30 million cash prize in the BBNaija 2021 edition after 70 days of premium content. Whitemoney dazzled us with his culinary skills and streetwise sense in the BBNaija house while having fun. A multi talented personality, Whitemoney is an entrepreneur, a designer shoes importer and producer of movies. An upcoming artiste, he has sung and produced several songs. 
The 30-year old businessman from Enugu state who resides in Lagos State is a premium hustler who has engaged in several businesses.
Whitemoney sees himself as down to earth, open minded and purpose driven. 
Follow BBNaija Whtemoney on Instagram @whitemoney__ and Twitter @itswhitemoney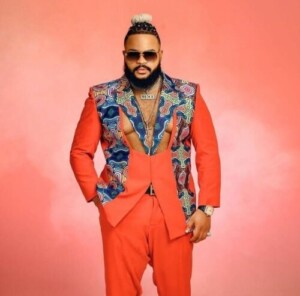 Finalists of BBNaija 2021
Liquorose BBNaija 2021
BBNaija 2021 Liquorose Date of Birth: 31st March 1995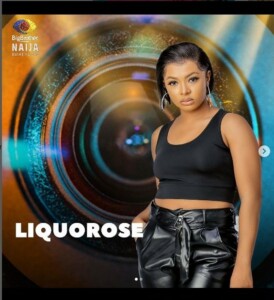 Roseline "Liquorose" Omokhoa Afije was the first runner up on the BBNaija 2021 show. A native of Edo state, Liquorose was a former video vixen before forming the independent GGB group with 2 other professional dancers. The 27 year old (as of 2022) endeared many to herself and was the first to reach 1 million followers on Instagram while in the BBNaija 2021 house. She was the fifth Head of House but had been banned from the HoH room for two weeks.
Liquorose got several endorsement deals following her participation in the show, the first of which was Deshapeables.
Liquorose is a multi talented lady who has worn many hats such as Actress, Model, Entertainer, Content creator amongst others.
She was born in Surulere Lagos, Nigeria.
Follow BBNaija Liquorose on Instagram @liquorose and Twitter @LiquoroseAfije_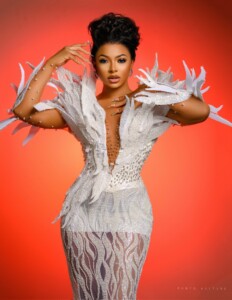 Pere BBNaija 2021
BBNaija 2021 Pere Egbi Date of Birth: 27th June 1986.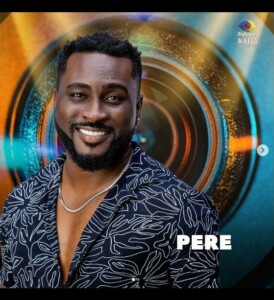 Pere Egbi was the second runner up in the BBNaija 2021 show. Born in Warri, Delta state Nigeria, he is the firstborn of two children and raised by a single mother. Pere is an actor, drama king and part time model. He also worked in the United States Military as a qualified nurse for 6 years before returning to Nigeria.
The 36 year old (as at 2022)  sees himself as adventurous, impulsive and an empath. 
Motivated by past experiences, he hopes to make others heal too. Pere was Head of House for the 3rd week of BBNaija 2021.
Writing alongside playing video games are a few of his hobbies.
Pere was the 2nd runner up at the BBNaija 2021 show.
Follow BBNaija Pere on Instagram @pereegbiofficial and Twitter @PereEgbi.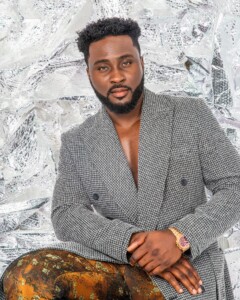 Cross BBNaija 2021
BBNaija 2021 Cross Date of Birth: 8th July 1990
Ikechukwu Sunday Okonkwo "Cross" is an entrepreneur who came out of the BBNaija 2021 show as the 3rd runner up. Born in Kano state, Cross is from Anambra state and has 6 siblings, 2 sisters and 4 brothers. He was the 11th housemate to get into the BBNaija 2021 show. Cross owns a hotel in Owerri, Imo state and co owns a restaurant in Abuja. He is a fitness enthusiast and the managing director of Cross Fitness Nutrition. Cross believes strongly in investments as against extravagant spending. The 32 year old (as of 2022) is single and has dyslexia. Cross describes himself as a bad boy with a good heart and is not afraid to give relationship advice to people.
Follow BBNaija Cross on Instagram @crossda_boss and Twitter @crossdabossike.
Angel BBNaija 2021
BBNaija 2021 Angel Date of Birth: 13th February 2000.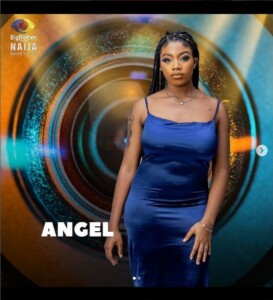 Angel Agnes Smith was born to a teenage mother but raised by her grandmother. Angel is from Akwa Ibom state but resides in Lagos state while her mother resides in London. 
Adorned with several tattoos, Angel is a feminist and playwright who loves storytelling. The 22 year old (as of 2022) writes poetry and creates content.
Angel was depressed at age 14 and lost her boyfriend at age 19, both events causing her to question her existence and attempt suicide.
She has been unable to complete her education beyond Senior Secondary School certificate.
Angel was the 4th runner up at the BBNaija 2021 show.
Follow BBNaija Angel on Instagram @theangeljbsmith and Twitter @Angel_bbn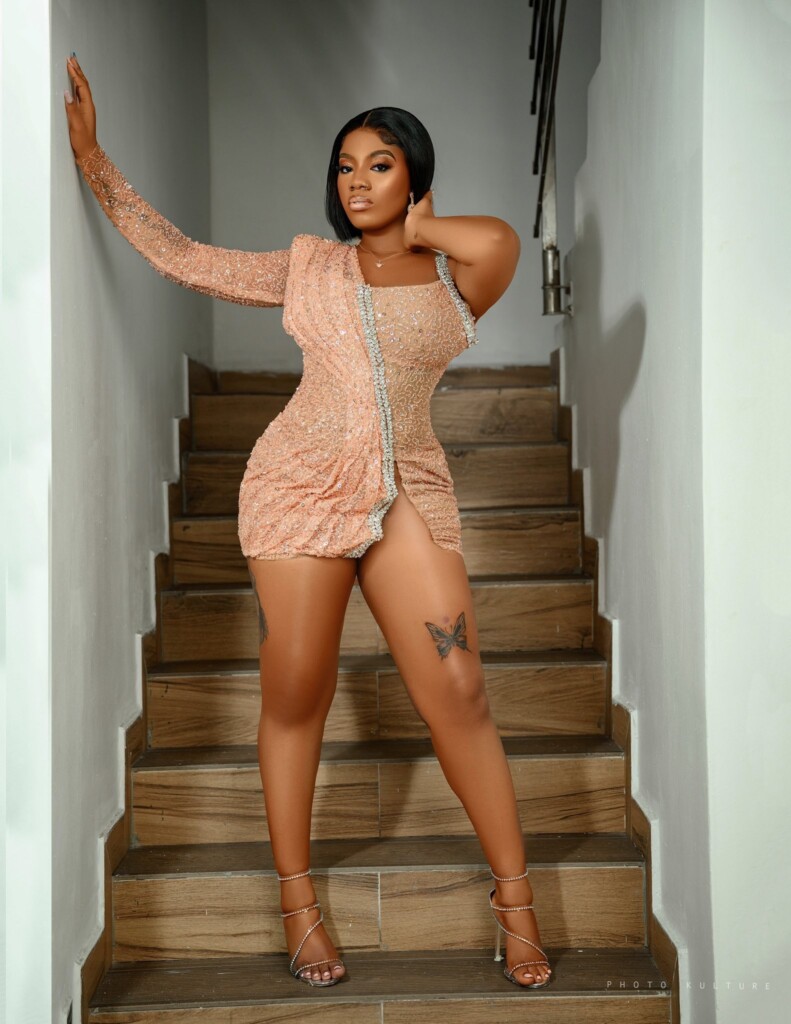 Emmanuel BBNaija 2021
BBNaija 2021 Emmanuel Date of Birth: 21st May 1997.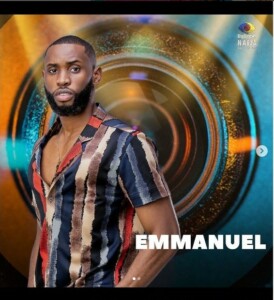 Emmanuel Umoh is a model who owns a fitness gym and health spa in Rivers States. Originally from Akwa Ibom, Emmanuel won the Mr. Africa International Pageant in 2019.
The 25 year old (as of 2022) is not yet married and sees himself as "a sucker for love". Emmanuel loves taking risks and is unafraid of trying out new ideas.
He was the 5th runner up in the BBNaija 2021 reality TV Show.
Follow BBNaija Emmanuel on Instagram @emmanuelumohjr_ and Twitter @theemmanuelumoh.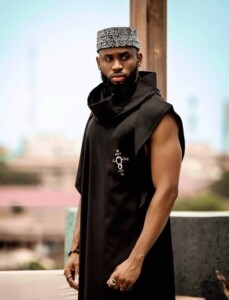 Housemates of BBNaija 2021
BBNaija 2021 had 26 housemates in total and you can find out about everyone as you read on.
Boma
BBNaija 2021 Boma Date of Birth: 4th May 1987.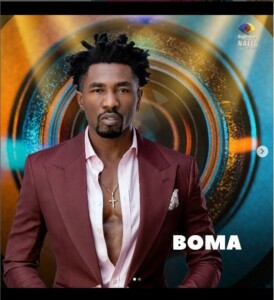 Born Boma Martins Akpore and raised by a single mother and grandmother, Boma was the first housemate to get into the BBNaija 2021 house. The 35 year old (as of 2022) is a former model turned masseuse and mixologist.
Brought up in Yaba Lagos, Nigeria,he often described his childhood as "difficult"  and was unable to complete his schooling due to financial difficulties. He later enrolled in the New York Film Academy where he graduated with a diploma.
Boma was Head of House in the second week of the show but got evicted in the 7th week on September 5th, 2021.
Boma, already a Hollywood star before joining the reality show, has gone on to star in and produce other movies.
Follow Boma on Instagram @bomaakpore and Twitter @bomaMakpore.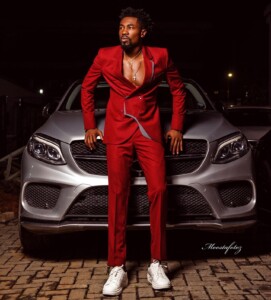 Saga
BBNaija 2021 Saga Date of Birth: 27th April 1993.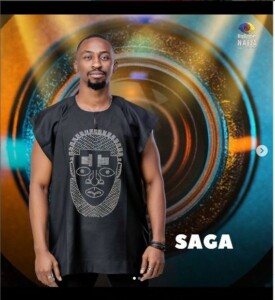 Adeoluwa Okusaga well known for his hyper realistic portraits and artwork is an engineer who went by the name Saga in the house. He is 29 years old (as of 2022) and has never been married. Saga had a love interest in the BBNaija house and chose her as his partner when he became Deputy Head of House. He was evicted from the show in the 9th week.
Saga is also a media personality and fitness coach who has built a vibrant online community fitness club which boasts members from around the world. Saga is based in Port-Harcourt but was born and raised in Lagos, Nigeria. Adeoluwa Okusaga lives by the motto "positive vibes only", a mantra he has followed from childhood. He dances, sings and has travelled to virtually all geopolitical zones in Nigeria.
Follow Saga on Instagram @sagadeolu and Twitter @SagaDeolu.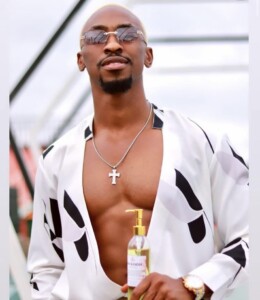 Beatrice
BBNaija 2021 Beatrice Date of Birth: 15th May, 1993.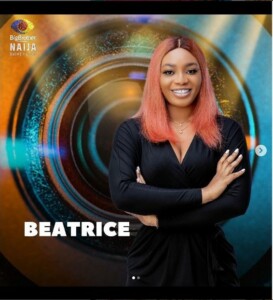 Beatrice Agba Nwaji is a 29 year old (as of 2022) actress, model and mother of a young son. She is a software developer and loves playing games in which she almost always comes out tops. She was however evicted from the BBNaija show in the 2nd week. Born in Rivers state, she also received her degree in marketing from the University of Port-Harcourt.
Beatrice's hobbies include dancing, singing, playing football and basketball.
Follow Beatrice on Instagram @beatriceofficial_ and Twitter @beatricenwaji.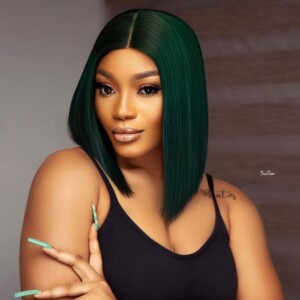 Jackie B
BBNaija 2021 Jackie B Date of Birth: 1st December 1991.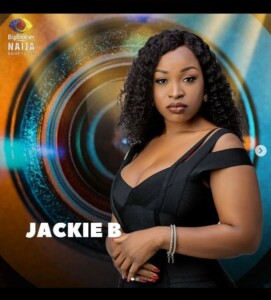 Jackie Lureino Bent known as Jackie B on the show, is an event planner, interior and fashion designer. Born in Adamawa state, Jackie B currently resides in England, United Kingdom with her son where she attended Nottingham Trent University where she earned a Bachelor's degree in Business Management and International Strategic Enterprise. The 31 year old(as of 2022) is a diligent and creative woman who loves adventure, making money and spending quality time with family. Jackie B has 11 siblings and loves to take care of herself and her family. She sees herself as an "introverted extrovert". 
Follow Jackie B on Instagram @thejackiebent and Twitter @realjackiebent.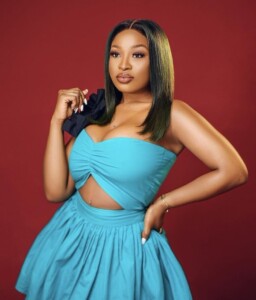 Sammie
BBNaija 2021 Sammie Date of Birth:  1995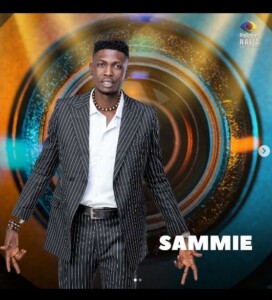 Samuel Jacob Alifa known by his stage name Sammie is a student of Ahmadu Bello University Zaria, Nigeria. He is a filmmaker and actor with a short film produced in 2020 who aims to grow and produce a YouTube series. The 27 year old (as of 2022) who comes from Kaduna State describes himself as talkative, charismatic and a person who loves food. He is a videographer who sees a future in filmmaking and absolutely loves making new friends.
Follow Sammie on Instagram @sammielordofficial and Twitter @sammielord_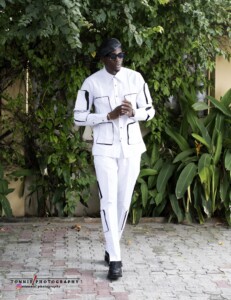 Nini
BBNaija 2021 Nini Date of Birth: 16th May 1995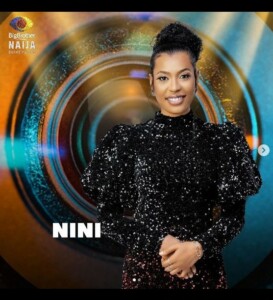 Anita Singh "Nini" was the last housemate to enter the BBNaija 2021 house. She is an entrepreneur and model. Nini is an economist who graduated from the University of Abuja in Abuja Nigeria, a state she currently resides. Some of her hobbies include travelling, cooking and photography. Nini also has a fashion brand "Fashion Pub" catering to men and women fashion items. The 27 year old (as at 2022) is active on Instagram where she promotes her brand and endorses others. Nini was born to a Nigerian mother and Indian father.
Follow Nini on Instagram @singhniniofficial and Twitter @Niniofficiall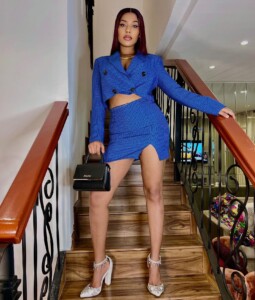 Arin BBNaija 2021
Arin Date of Birth: 8th March 1992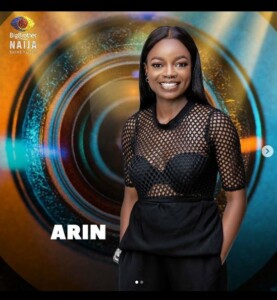 Arinola Olowoporoku is a prominent fashion designer, avid art curator and creative director. A self-proclaimed feminist, Arin has a blog Arinlogues where she discusses several issues including but not limited to fashion, culture and femininity. 
The 30 year old (as of 2022) recently went on social media to open up about her sexual orientation becoming increasingly bi-curious.
Arin is from Ekiti state but resides in Lagos.
Follow Arin on Instagram @thearinolao and Twitter @thearinolao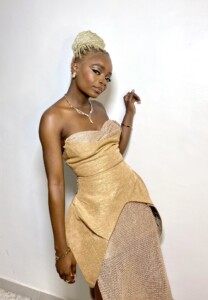 Yerins
BBNaija 2021 Yerins Date of Birth: 14th April 1994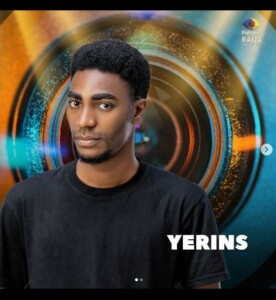 Yerimene "Yerins" Abraham Saibakumo is a medical doctor who sees himself as a creative and an artist. Yerins is not tied down to any particular profession but explores all. Yerins BBNaija loves art, music and chess.
Follow Yerins on Instagram @yerinsabraham and Twitter @yerinsabraham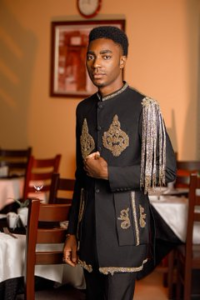 Peace 
BBNaija 2021 Peace Date of Birth: 15th September 1995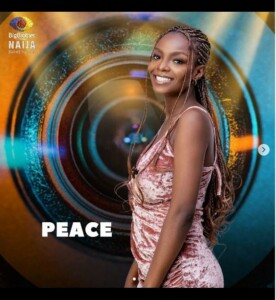 Peace Ogor is an entrepreneur who owns a fashion clothes store. She is a powerhouse who takes out time to unwind with family when necessary. Peace loves having fun and adventures.
Follow Peace on Instagram @peaceogor and Twitter @peaceogor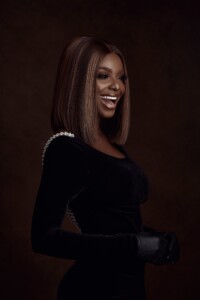 Niyi
BBNaija 2021 Niyi Date of Birth: 3rd July 1987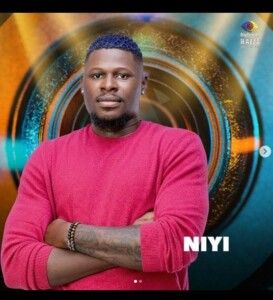 Adeniyi "Niyi" Lawal is a computer engineer and aspiring writer. His dream of becoming a professional basketball player was cut short by a severe nerve injury but did not stop his love for the sport as he continues to play it leisurely. Niyi loves cooking and gourmet dishes which he also prepares. Niyi is a family man and describes himself as adventurous.
Follow BBNaija Niyi on Instagram @theniyilawal and Twitter @theniyilawal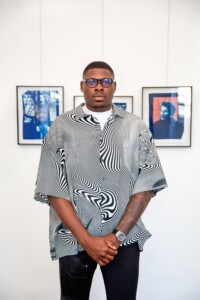 Maria
BBNaija 2021 Maria Date of Birth: 3rd May 1992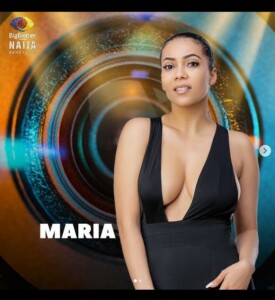 Maria Chike Benjamin is a realtor who loves cooking, acting and dancing. Previously an air hostess, she has travelled to practically all continents in the world with the exception of Antarctica. Maria sees herself as loving but firm when the need arises. Maria is a person who is adventurous, works hard and gets what she wants.
Follow BBNaija Maria on Instagram @mariachikebenjamin and Twitter @ MariaChike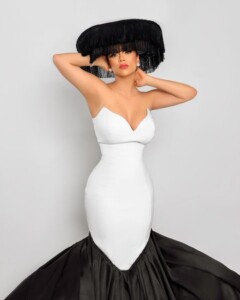 Yousef BBNaija 2021
Yousef Date of Birth:14th April 1992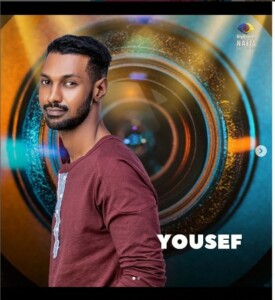 Yusuf "Yousef" Garba is a model, personal trainer and secondary school teacher who resides in Jos. He is a foodie and soft spoken.
Follow BBNaija Yousef on Instagram @officialking_yousef and Twitter @officialyousef_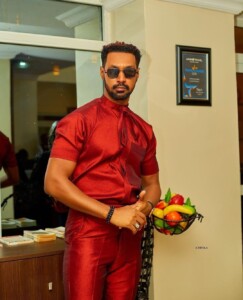 JMK
BBNaija 2021 JMK date of Birth: 1st July 1998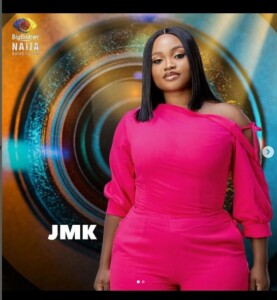 Jumoke "JMK" Zainab Adedoyin is a graduate of law from Kwara State University. She sees herself as sexy and confident, an advocate for social issues. JMK loves cooking, travelling and dancing. JMK is also a food blogger
Follow JMK on Instagram @ms_jmk and Twitter @FavouredJMK
Michael
BBNaija 2021 Michael Date of Birth: 13th September 1993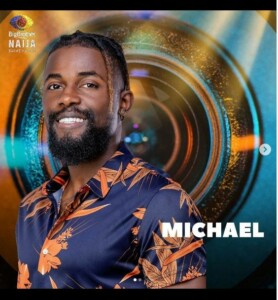 Michael Chukwuebuka Ngene is a filmmaker and musician based in Abuja, Nigeria. He was one of the 4 new housemates added to the BBNaija house after the 2nd week evictions. Michael is also a journalist and producer.
Micheal was born in Nigeria but spent his formative years in America. He sees himself as a bad boy with magnetism, and open minded.
Follow Michael on Instagram @Michaelngeneofficial and Twitter @iammichaelngene
Princess
BBNaija 2021 Princess Date of Birth: 1st January 1991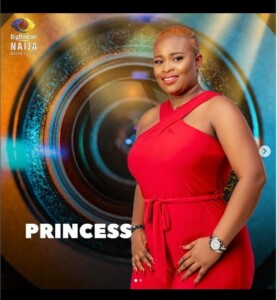 Princess  is a cab driver and her own boss. Originally from Imo State, Princess currently resides in Abuja, Nigeria. She sees herself as a fun person who is not above a little drama. Princess loves cooking and travelling.
Follow BBNaija Princess on Instagram @officialprincess_francis  and Twitter @curvyprinces1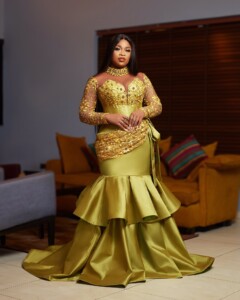 JayPaul
BBNaija 2021 JayPaul Date of Birth: 14th October 1992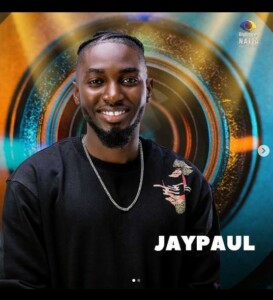 Paul "JayPaul" Ephraim is a musician, actor and model. He is also a content creator and TV host. JayPaul places a premium on family and sees himself as confident and kind.
Follow BBNaija JayPaul on Instagram @jaypaulmrflamez and Twitter @Jaypaulmrflamez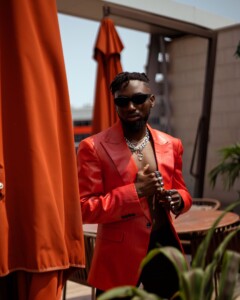 Tega
BBNaija 2021 Tega Date of Birth: 5th December 1991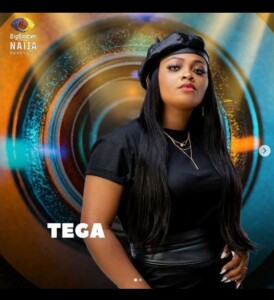 Tega Dominic is a business owner, dancer and photographer who loves cooking. She is a mother of one who sees challenges as stepping stones and is unafraid to dive in. A self-proclaimed extrovert, Tega is passionate about the things she loves. She is a host on the Pandora Show.
Follow BBNaija Tega on Instagram @its_tegadominic and Twitter @_TegaDominic 
Queen 
BBNaija 2021 Queen Date of Birth: 11th June 1995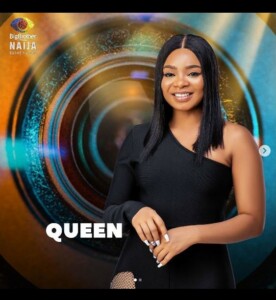 Queen Mercy Atang is a model, entrepreneur and philanthropist from Akwa Ibom State. Queen has a foundation she founded. She is also a politician and was raised by a single mother. An ex-beauty queen, Queen is ambitious and a lover of cars.
Follow Queen on Instagram @queenmercyatang and Twitter @Queenmatang 
Saskay
BBNaija 2021 Saskay Date of Birth: 16th May 2000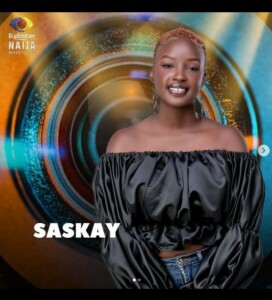 Tsakute "Saskay" Jonah is a model and fine artist. From discovering her skillset to winning awards in the University, Saskay is determined to use her talent for the greater good. Her hobbies include dancing, reading, music and cooking.
Follow BBNaija Saskay on Instagram @officialsaskay and Twitter @OfficialSaskay
Kayvee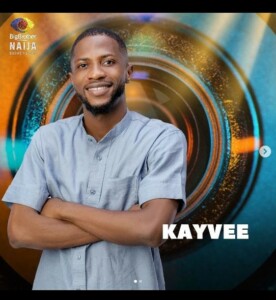 Gbolahan Ololade "Kayvee" is a photographer. He was withdrawn from the BBNaija 2021 house due to health reasons
Follow Kayvee on Instagram @mrkayvee.
Frequently Asked Questions about BBNaija 2021
Who won BBNaija Season 6 2021?
Whitemoney
How many days was BBNaija 2021?
72 days
How many housemates were there in season 6 of BBNaija?
26 housemates
What day was the winner of BBNaija season 6 announced?
3rd October, 2021
Who won the most money in BBNaija 2021?
Whitemoney
What did Liquorose win?
Liquorose won ₦250,000 in savings, 1000 piggy points and ₦50,000 voucher on safelock on Piggyvest.
What happened between Liquorose and Emmanuel?
The two are no longer together as Liquorose accused Emmanuel of cheating.
What did Pere win?
Pere won a brand new Innoson IVM motor.
Conclusion
BBNaija 2021 Season 6 was filled with so much entertainment and the housemates did not fail to deliver. Now that you know all the important details about the huge prizes won, all the housemates and finalists, don't forget to share this with your friends and follow your favourite housemates on social media.