The Big Brother Naija Season 4 was a total blast. With all the drama, emotions, and activities, viewers were glued to the TV screen. For those who might have missed the finale or who are curious about the winner of the BBnaija season 4, we've got you covered. In this article, we are going to reveal the winner of season 4 of Big Brother Naija and the profile of the winner alongside every related happening.
Who won the BBnaija season 4?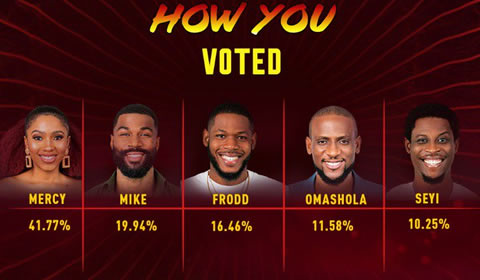 Mercy Eke won season 4 of the show. She rose to prominence not only as the winner of season 4 but also as the first female winner of Big Brother Naija in 2019. She won the show with41 percent of the votes cast, which is more than double percent of the runner-up, Mike. The top housemate who reached the final show were Seyi, Food, Omashola, Mike, and Mercy. The first two to e evicted were Seyi and Omashola, followed by Frodd. The audience was now left with Mike and Mercy, guessing who would emerge as the winner of the show. In the end, the host Ebuka-Obi announced Mercy Eke as the winner of the BBnaija season 4. As the winner, she received a 30 million naira cash prize as well as a brand new IVM SUV worth 25 million naira.
The Highlight of the BBnaija Season 4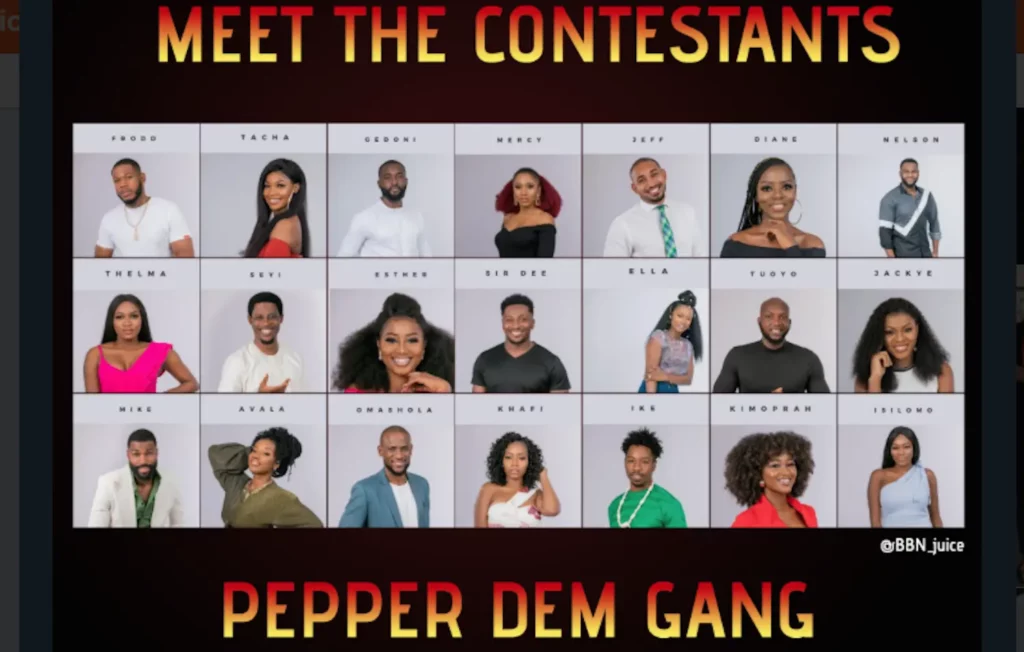 The BBNAIJA Season 4, titled "PepperDem," cast a total of 26 housemates. The show offered viewers an intriguing and eventful 99 days, featuring a lot of drama, games, and emotions. Some of the major highlights of this season of BBnaija include the occasional fights amongst the housemates, the drama, controversies, Friday night's party, arena games, and eviction shows. Let's not also forget the celebrity visits, arena games, and surprising evictions.
The show sparked a lot of talks among Nigerians, particularly on social media. Another notable event in season 4 is the eviction of one of the popular housemates, Tacha. Tacha was quite a noticeable housemate who had been in many controversies and arguments with her fellow housemates. She was, however, disqualified after she got into a fight with Mercy. Tacha's disqualification stirred a lot of reactions on social media, as fans argued over Tacha's disqualification. There was more intriguing drama throughout the show. But in the end, Mercy won the crown and headed home with her 60 million naira.
About Mercy Eke ( Winner of BBnaija season 4)
Mercy Eke is also known as Mercy Lambo. Mercy Eke is reportedly worth $650,000. ( over 200 million in naira). Mercy Eke has signed a slew of endorsement deals since 2019, which explains her income sources. The endorsement deals also explain how she accumulated so much wealth in such a short period of time. Mercy Eke is an influencer who is currently assisting a few brands in Nigeria and has received massive endorsement deals.
The biography of Mercy Eke, a former BBNaija housemate and winner of BBnaija Season 4
Mercy Eke, 29, is a former Big Brother Naija housemate and social media influencer. Mercy Lambo was the first female Big Brother Naija winner in 2019. Mercy Eke began her media career at a young age. Mercy Lambo, a 2014 philosophy graduate from the University of Imo State (IMSU), began her career as a video vixen in Davido and Ichaba's 'Baby Mama' music video.
Her second appearance as a video vixen was in Airboy's song 'Nawo, Nawo.' She auditioned four times before being chosen for the 2019 'Pepper Dem' season of BBNaija, according to the BBNaija reality star. In the Big Brother Naija house in 2019, Mercy's voluptuous backside won her many fans. According to her, she had only had liposuction to achieve a curvy rear.
Mercy Lambo had always expressed a desire for cosmetic surgery to improve the appearance of her tummy. She is one of the Nigerian celebrities who had plastic surgery to look hot, as we previously reported. After winning the BBNaija reality show in 2019, Mercy Eke went on to become a brand ambassador for several companies. In Toyin Abraham's 'Fate of Alakada,' she also made her acting debut. Mercy Lambo has also appeared in the skits of others.
Mercy Eke's fortune and opportunities for endorsement
Mercy Eke is the brand ambassador for Mapia tea. Mercy Lambo has amassed enough money through endorsement deals, influencer gigs, and personal business ventures to afford exotic cars and homes. Here are some of Mercy Eke's major endorsement deals, which explain how she increased her net worth three years after BBNaija 2019. Mercy Eke represents Royal Hair International Limited, Luscious Hair, Just Furniture, Waist-Trainer, Beautiful Body, and Mapia Tea, a protein shake company, as a brand ambassador.
She has also served as an ambassador for the Vodka brand Ciroc, the sanitary brand Craft Method, and Mr Taxi since 2019. She also has an agreement with Royal Electronics. Mercy is also a brand ambassador for Payporte, Innoson, and Hawaii beauty soap. Mercy Eke agreed to become a Unique Motors brand ambassador in 2020, and her influence on the Desperado drink was significant.
Mercy Eke's homes and vehicles
Mercy Lambo, the Queen of the Soft Life, is worth $650,000 and is the creator and CEO of Lambo Homes and MnM Fashion. She owns an impressive four-bedroom furnished duplex in Lekki, Lagos State. According to her, she paid approximately N75 million naira for a four-bedroom furnished duplex late last year, 2021. Mercy bought the house from Victoria Crest Homes, a Lagos-based real estate firm. Mercy celebrated her 28th birthday in September by purchasing an N57 million naira semi-detached duplex. She announced it on her Instagram page.
"This is my second home in two years," she wrote, "and God is still by my side, and I'll be eternally grateful." 
Other information on Mercy Eke
This curvy reality star has established herself as a fashion, luxury living, and beauty inspiration outside of BB Naija. In 2020, Mercy Eke won the AMVCA award for best-dressed female. Mercy Eke developed romantic feelings for her boyfriend, a fellow housemate named Ike Onyema, during her time in Big Brother's house. They continued after the show. After the couple split up, Mercy is said to be dating Jowo Izaa.
Conclusion
If you followed BBnaija season 4, then you'd agree with me that the show was totally engaging from the beginning till the end. But if you missed the show, this is our article on who the winner of bbnaija season 4 is, and the show highlight will give you an insight into what the show is about. We hope you enjoyed the article. Thanks for reading! Kindly visit bbtitans.com for more update on BBnaija shows.