Saga who goes by the full name Adeoluwa Okusaga is a sport and physical fitness guru who is so skilled in other aspects such as pencil drawing and fine art.
Saga is a fitness expert known for participating in the big brother Naija reality tv show for the season 2021 shine ya eye.
He is a cool and smart guy and he is loved by many individuals including his fans both outside the bbnaija house and as well in the show. 
This is not the pausing line as many highlights and stories about the fitness and sports guru will be discussed below but before then, let's get to know who he truly is before proceeding to his biography. 

Saga Bbnaija, Who Is He
Saga is a very talented individual whom God has blessed through lots of gifts. He is very educational, handsome, and very good at everything he does.
Although it was said that he fucked up several times in big brother Naija because of the love he had for Nini but that doesn't stop the fact that he is one of the greatest in the bib brother Naija reality tv show for that season. 
Now, let's get to know more deep things about him that will include where he was born and brought up, the school he attends, his relationship with Nini, and some other things pertaining to his lifestyle will be discussed below. So take a glass cup of wine and follow as you read through. 
Saga BBNaija Biography
Saga's early lifestyle seems to be rough and when giving his speech, he said he was born in port Harcourt but he grew up in the city of Lagos and as well the city of port Harcourt where he was raised by his parents and alongside his sibling in the street of Ojota and Ikorodu the most. 
According to him, he later lost his mum on the saddest day of his life as he could not believe his mother had passed on to glory just before his eyes. He is currently 29 years old.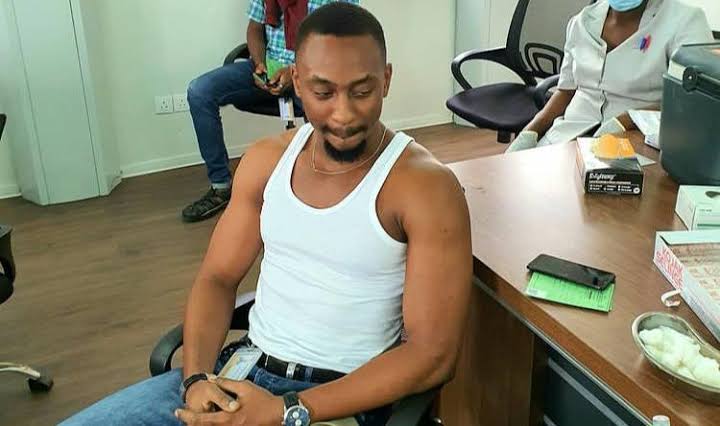 After a long time talking about his early life and biography, let's get to know more about his education. 
Educational Background Of Saga BBNaija
His elementary and basic school info cannot be traced but saga went to a high school in his country Nigeria where studied engineering at a university and he graduated with a good grade. 
After his graduation, he furthered on to complete his education and as well to get his nysc done where he received his final certificate. Presently, he works in the city of port Harcourt as an offshore engineer. 
Saga BBnaija Career
As young, talented, industrious, and educated as he is, he is said to be very creative and those attitudes and attributes were shown in the big brother naija house and have proven him to be a determined and someone who's always focused on doing what he knows best. 
As a fitness coach on his site, physical and as well as in his groups on social media where he trained several forms of people to be fit, he also loves sketching and drawing which he worked hard for.
He is so good that his works are made known on the internet and thereby pushing him a lot of customers and followers which in turn bring more foods and revenue to his table. 
He is a businessman who loves his money to come from different sources and have streams of income. 
How His Journey Started And His Stay In The Big Brother Naija House
Saga was among the other selected housemates for the show and according to him, he sees and views it as a dream come through. 
Saga has a lot of great personality and emotions in the big brother Naija house which made him loved by many. 
Due to what he had learned about fitness, he became the fitness coach in the big brother Naija reality tv show and has earned him a lot of respect during his stay in the big brother Naija house. 
Saga BBNaija Personality And Fantasies
Saga is a highly emotional and compassionate being in which he has been emotional in big brother Naija house and has also been seen crying several times.
He loves being around his people and he is someone who follows his words.
He is focused and he is a guy that does not love to be called a lazy man or someone filled with the spirit of procrastination. 
What are his fantasies? Saga loves to perform several types of things including new plans.
He loved to dance, exercise, sing, have fun, and party, and last he loved to always sketch as he had sketched some of the housemates during the reality tv show. 
His Relationship Status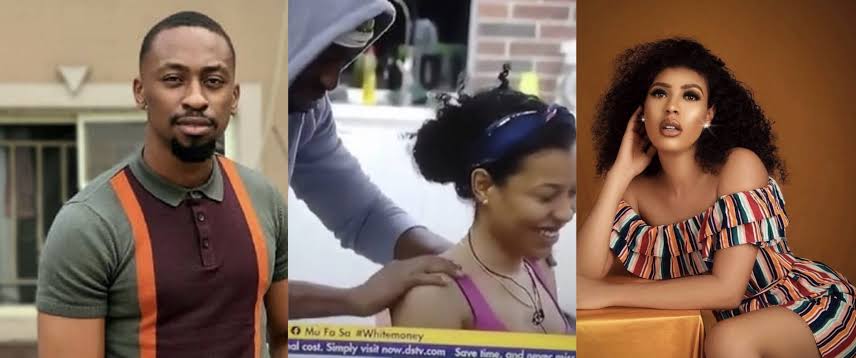 Although when he is in big brother's house, he loves Nini so much to the extent that he received a strike from big brother because he didn't carry on the task he was assigned to do with Nini.
Nini is already in a relationship with another guy so she could not give saga a chance. Right now, he is still single. 
Saga BBNaija Net worth
Although was a loved being, at last, he couldn't get to the grand finale and he didn't win the cash and other prizes assigned to the winner.
But with all he got and the business he is into, his estimated net worth as of 2022 is 100,000 in dollars. 
Frequently Asked Questions
These are a few questions you won't want to miss about saga bbnaija. 
Is Saga Bbnaija And Nini Dating?
No, although he developed an affection for nini during his stay at big brother Naija house but nini said she already have a boyfriend and saga was cool with it. 
After the show when he was asked about his love for nini, he said nothing much but they are just cool being friend. 
Is Saga Bbnaija Married? 
At the moment, there is no evidence or any information given about his marital status so definitely, he is still much single and not yet married.