Talking about the beautiful and adorable black beauty, Saskay BBnaija is one of them. Not only about being beautiful but her sense of humor is indeed a high one. She is a lovable and a caring being who is also very affectionate. 
Although she is a Hausa girl, she doesn't behave like one. Saskay is very educated and she did go to all stages of school, basic or elementary, secondary school and a tertiary institution before she came to the limelight. 
Saskay BBnaija And Who She Is
Before coming to the big brother show, saskay BBnaija was already a model, an actress, and a fine art artist. She is already an entrepreneur on her own before coming to the big brother reality show.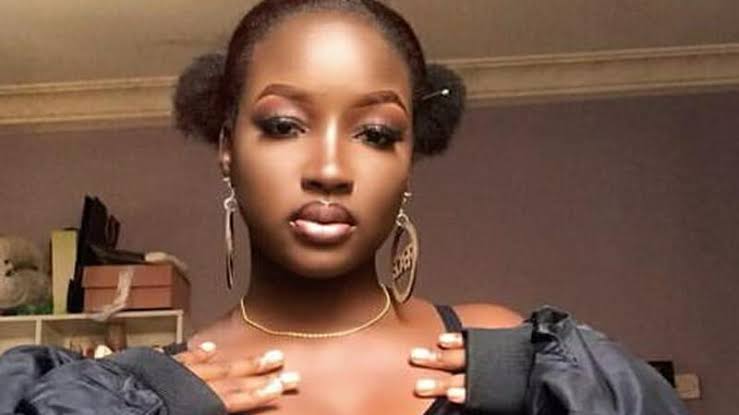 She has won lots of awards during her stay in the school. In the big brother naija house, Saskay has shown a lot of positive personality and brings unmerited vibes to the housemates and even the viewers are not left out. 
Her being a very lovable and kind being, many individuals love her both offline and online. 
Due to her intelligence, saskay has helped her team to win many games and quizzes in the big brother Naija house and this has amazed lots of souls. 
This is not where it ends as there is more to reveal about this adorable black beauty lady. 
In the article below, let's discuss her early background and lifestyle, her career and education, her relationship in the big neither naija house, and currently, her network, her fantasies, and other things will be discussed in this article below. Let's begin. 
Biography Of Saskay
Saskay BBnaija who goes by the real name saskay Jonah hails from Michigan's local government located in Adamawa state, Nigeria. 
She was raised and brought up in this vicinity. She was born on the 9th of April in the year 1999 making her a 23-year-old at the moment.  Her parents gave birth to 5 kids and it is said that she is the last child of the family. 
Looking at her accent and the way she behaves in the reality show shows she is truly educated in a full manner. 
What was her education like, is it a rough or a smooth one? Well, you will know below as the question will be easily dissolved in her educational history as background. 
Saskay Educational Background
Well, it was said that the beautiful girl Saskay BBNaija attended a primary and as well finished her secondary school in the northern part of the country. In the year 2015, she was expelled from the school which she had not said was the cause of the suspension.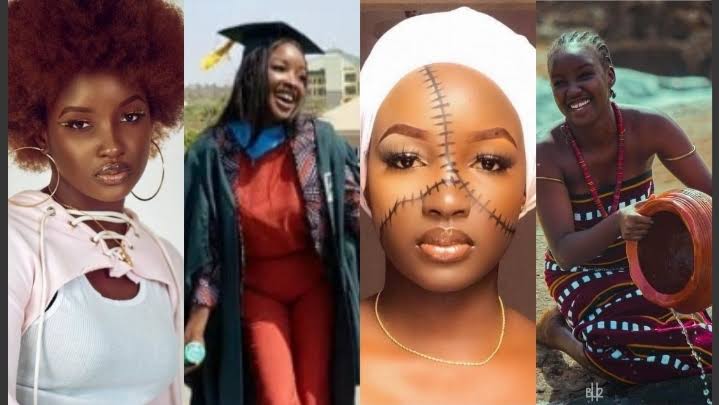 This reason is made best to her understanding. However, after all her tribulations, she was still able to attend a university where she graduated in January 2021 and was a talented young artist before coming to the big brother Naija show that same year. 
Saskay BBnaija Career
What was saskay career like? Well, at a tender age, the adorable girl develops a passion for fine art and painting.
She followed up her career with doggedness and tenacity on the long in school, she earned awards like the female personality of the year and model of the year as well. 
On her social media accounts, she has dropped various arts works and paintings which she has done in the past and even recently. Right now or at the moment, the 23-year-old young girl has made a living from painting. 
How Her  BBnaija's Journey Starts
Saskay started her audition for the big brother reality tv show season 6, well according to her speech, she was just moved to apply for the audition as she didn't put her mind considering the number of people that would have applied for the same show. 
However, she was surprised as she jumped for joy when she received the message that she is among the chosen ones. What a joyful day and moment for sasuke. 
Her stay in big brother Naija's house has shown that she is filled with positive vibes and she flows alongside her fellow housemates. 
Her Wins 
Unarguable and without being skeptical, saskay is a smart girl which has earned him a good amount of money from her coming first and leading in several forms of games in the house. 
Although she could get to the last stage as she was later evicted, she sent Carter away with a sum of about 14 million naira making her be the 2nd best after losing a good amount of money earned during staying in the big brother naija house. 
Her Personalities
Saskay has lots of personalities which has been demonstrated in the big brother naija house. She is loving and very coop with people and she is as well sociable among her other fellow housemates. 
Her Hobbies
As the smart girl she is, she loves reading, cooking, taking pics, and flowing with a lot of new individuals. 
Relationship Status
In big brother Naija's house, it was said that she was interested in a fellow housemate called Jaypaul but after the eviction, no source or evidence proved both of them are dating as they move their separate ways. 
Saskay BBnaija Net Worth As Of 2022
Although as cool as she is, she is not a sociable person, she doesn't love social media so much so her cars or properties could not be estimated though she may possess them.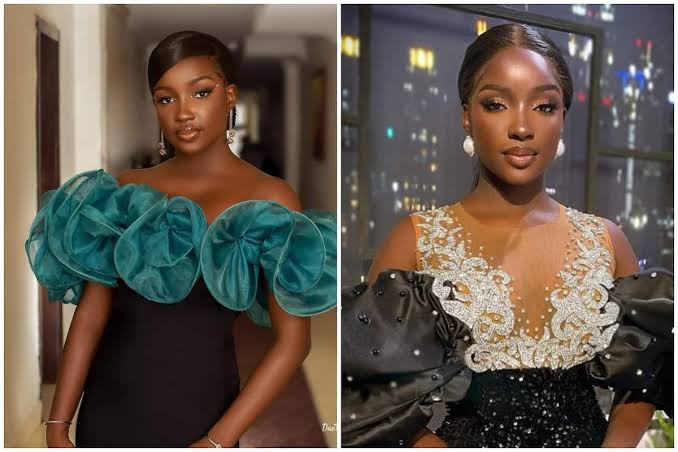 However, with her wins in the big brother Naija house and another endorsement that she was involved in, her estimated network is said to be around 40 million naira. 
Frequently Asked Question
This is some information you would want to know about saskay BBnaija, check them out below
Is Saskay And Jaypaul Dating? 
During the reality tv show, both of them love each other. However, after the show, they both move each other way. 
Is Saskay Bbnaija Married?
She is single at the moment and has not yet married
How Old Is Saskay Bbnaija? 
Born on the 9th of April in the year 1999, Saskay is a 23-year-old lady.