Vee Bbnaija is an adorable lady and she is among the housemate of the big brother reality television show of season 5 tagged lockdown. 
The show took place right during the coronavirus pandemic but all processes were followed accordingly.
Vee Bbnaija is a combination of beauty with the brain.
The dark skin girl was known and popular during her stay in big brother Naija's house. 
Staying in big brother Naija's house, she has brought fame herself and she is now known on the internet to be a social media sensation and a lady with top attributes and personality.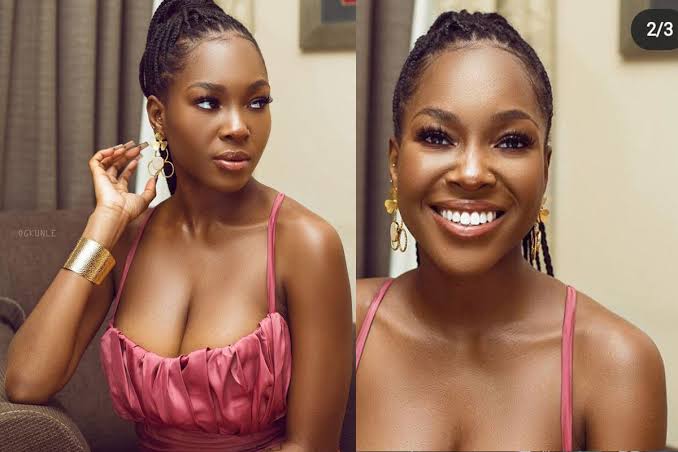 During her stay in big brother Naija's house, she is very calm and she takes things easy on herself. 
She is fluent in spoken English and this dark skin lady is almost very friendly with everyone in the big brother Naija show for that season called the lockdown. 
The character she exhibited in the big brother Naija reality tv show has brought her to light and she gained the love and attention of her followers. 
She is indeed beautiful both inner and outside. 
This is not where we are going to stop as there are much vital information and aspect of the Bbnaija star Vee that we would reveal and you will not want to miss out on any of them.  
Let's begin with knowing her fully below before revealing her biography and other aspects of her life. 
Vee Bbnaija, Who Is She, And To What Extent Did You Know Her? 
Vee Bbnaija is a very popular girl since she went to her big brother's house.
She goes by the full name Victoria Adeleye and this name proves her to be from the Yoruba tribe. 
She is a musician at the moment and she has got a lot of individuals talking about her kinds of music to be of great lyrics and as well cool melody and sound.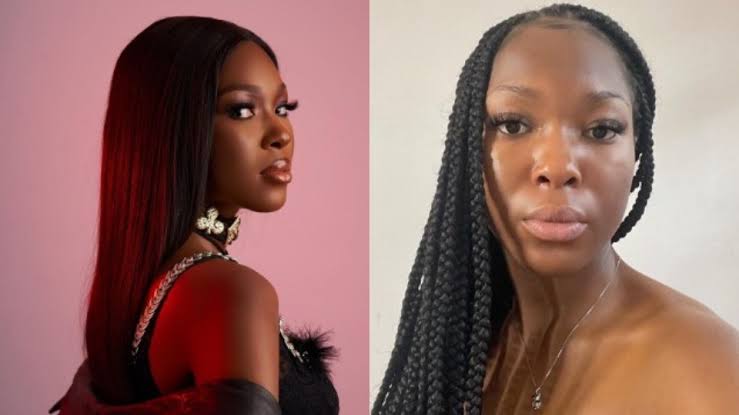 Her attributes are top-notch and she is known to be a hardworking lady. 
Her presence in the big brother Naija reality tv show means a lot during her time and will forever be remembered for good. 
She has a lot of interesting time in big brother Naija's house and outside the show, she is now a big girl and doing fine for herself and as well as in her career. 
It is high time we checked to know more about vee bbnaija, her biography and early life, her education and career, her fantasies and her boyfriend, and many other aspects of her life will be discussed below without leaving any traces of information. 
As we begin, take a glass cup of wine and continue sipping as you follow up with her details below. 
Vee Bbnaija Biography And Early Life
The dark skin lady who goes by the real name Victoria Ayodeji was born into a decent family in the year 1997, meaning she is a 25-year-old at the moment.
She was born and raised in Lagos where she spend most of her time studying kinds of music and practicing lots of lyrics. 
The history and information about her parents were not disclosed on the internet but she has a father and as well a mother and all are still alive, healthy, and kicking. 
Vee Bbnaija comes from a very good and wealthy family but her not going to school as wowed a lot of individuals.  
Her educational background and what she studied in the school will be disclosed below.
Vee Educational Background
Vee is London-born. She had her primary and secondary school education in London, the United Kingdom She didn't attend the University because that was her decision and she told her father that she was happy her father respected her decision. She decided to pursue a career in music.
Her Career
From when she was young, vee bbnaija has had a lot and great passion for music and she takes it upon herself as she is very passionate and determined to know anything about the career.
She received support from families and friends that kept her believing in her dream and as well working towards it. 
Vee Bbnaija has admitted that she has performed at several great shows which were proven to be true.
Vee is not a hot girl and she is doing pretty well in her music career path.
Her Wins In The Big Brother Naija House
Although vee bbniaija could not win the show she has won the heart of many individuals.
The show has indeed been a source of blessing for her as her life has changed for good ever since she comes to the show.
It was indeed a blessing in disguise. She is now known by many top celebrities and as well she now has lots of fans across her social media platforms.
Facts To Know About Vee Bbnaija
There are some important facts about the popular reality show star that we all need to know. These facts include:
She is a professional singer

She did not go to the university

She considers Tiwa Savage as her foster mum.

She is a very good friend to popular singer Adekunle Gold

She was being blocked on Twitter by popular Nigerian artist Burna Boy
Her Relationship Status
Vee was in a relationship with her fellow housemate Neo. But things didn't go to plan for either of them, so they parted ways, they even unfollowed themselves on social media.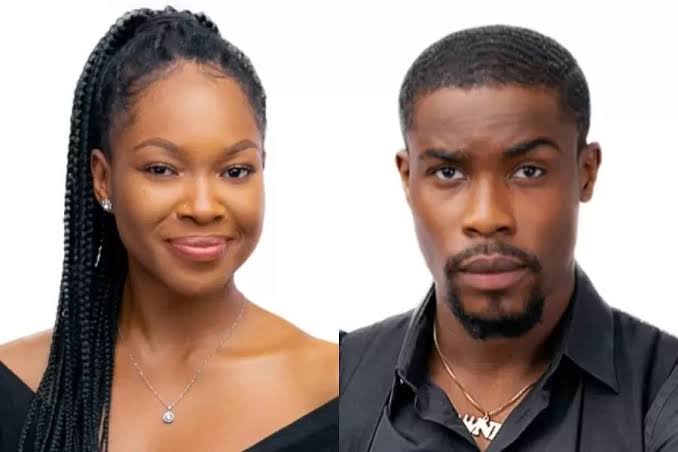 Months after parting ways, Vee took to social media to give a hint why their relationship did not go through. 
The singer and the reality show star went to her Instagram status and wrote "Soft and single". 
In a recent development, Vee was asked if she is presently single and she replied by saying that she does not know but she is enjoying herself. "I don't know but I am enjoying myself…things are happening…". She explained, 
Vee's Net Worth
Vee as a professional singer she's been able to stand on her own. She signed many companies' deals and from the Big Brother reality show, she has a net worth of about $100,000.
Frequently Asked Questions 
These are a few questions and answer series about your beautiful lady vee that you will not want to miss out on. Check below to find out.
Who Is The Popular Musician That Is A Friend To Vee?
Vee and Adekunle Gold is a cool and nice friends.
Did Vee Go To University?
No, she didn't go to a university.