Neo Bbnaija is who is known to be one of the housemate of the big brother reality television show season 5 that was tagged lockdown.
He is with other housemates like Erica, laycon, vee, tricky tee, ozo, and many other housemates that people are familiar with 
Neo Bbnaija is regarded as a fine and attractive guy. The high sense and humour he has towards fashion and dressing are top-notch.
He is a funny, lively guy during his stay in big brother Naija's house.
He has been loved by many individuals both inside the reality tv show and when he was evicted from the show.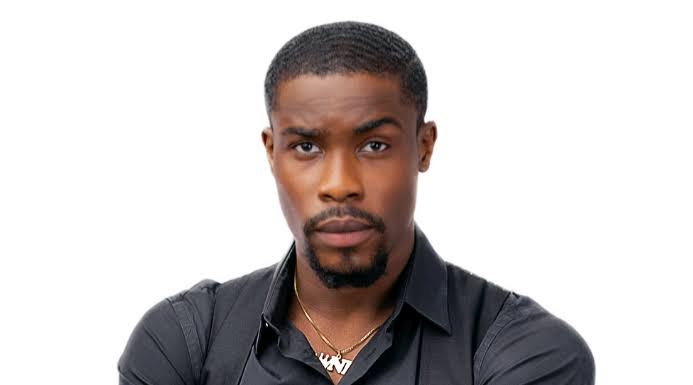 Neo Bbnaija stood the test of time and he became a top media personality who many girls are crushing on.
Neo Bbnaija is never boring in the house as he always has fun with other of the housemates that are present in the house during that season.
He is friendly with everyone in the house be it a boy or a lady.
Neo Bbnaija brought a lot of positive vibes into the big brother reality tv show and he gave what was required of him to the viewers.
However, at last, he made it and he was among the top 5 finalists that sees themselves through the final stage of the show but eventually he couldn't win the show during that season.
There is more to explore about Neo Bbnaija as we won't miss anything concerning him during the show and as well his lifestyle after the show.
Before then, let's get to know about what he was before coming to the big brother Naija show.
Neo Bbnaija, Who Is He And What Do You Know About Him? 
Neo Bbnaija who goes by the full and real name Emuobonuvie Akpofure but is popularly called Neo hails from a polygamous family.
He was born on the 17th of May in the year 1994 making him a 28-year-old at the time of writing this post, I.E in the year 2022.
Neo Bbnaija was born into a family but the information about them was not revealed. 
However, according to the information given to him, his mom and his dad separated while he was young which made him to grow up with his mother.
His father gave birth to 20 children according to the speech he gave in the big brother Naija show.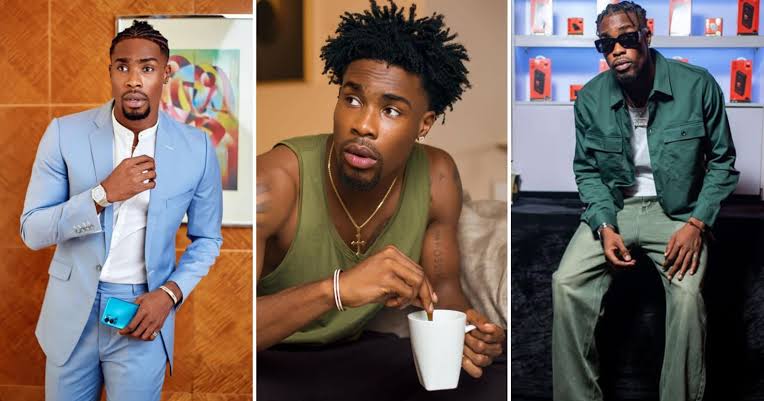 After knowing much about him, let's get to know about his educational background, career, personality, relationship or marital status, and many other things you should know about Neo Bbnaija.
What Was He Doing Before The Show
According to his bio before coming to the big brother reality tv show, Neo Bbnaija works as a Ride-hailing app driver where he made some amount of good money.
He said he has a good love for entertainment and entertaining several people and which pushed him to apply for an audition for the show for which he was eventually chosen. It was a big win for him.
Neo's Educational Background
The reality show star had his Primary school in Delta State, Nigeria, and Secondary school in Edo State, Nigeria. Neo enrolled at the University of Calabar to study law and to become a lawyer.  
He revealed how he started sketching during the global pandemic. A lot of people have been asking a lot of questions about Neo Akpofure university education. 
Neo was a 400-level student at the University of Calabar when he auditioned for the Big Brother Naija show. He took advantage of the pandemic to participate in the show.
Neo Bbnaija Career
As said earlier, Neo Bbnaija has been doing some jobs before arriving at the big brother Naija house. 
Along the line and at a certain point in his life, he starts to develop a passion for sketching and he picked up learning the skill during the coronavirus pandemic in the year 2019.
Right now and the moment, Neo Bbnaija is doing very fine for himself and he is leaving his dream 
Neo Bbnaija Wins In The Big Brother Naija House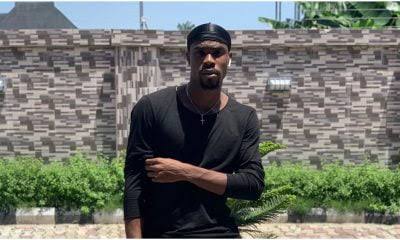 Coming to the big brother house is one of the most joyful moments in the life of Neo.
It is a dream come through for him. He didn't believe he will be chosen for the show but he shouted and cry for joy when he saw his name was among other fellow housemates that are chosen for the show.
Neo Bbnaija has won some amount of good money in the show while performing several games and as well outside the show, he has gained a lot of massive fan base across his social media platforms.
Ten Facts To Know About Neo
 

Neo Akpofure was born on 1st July 1994, in Delta State
His full name is Emuobonuvie Neo Akpofure

He is 26 years old

He is from Delta State, Nigeria

He had his primary school in Delta and his Secondary school in Edo State

His father is a Senior Advocate of Nigeria(SAN)

He dresses in durag, he is a fashionista

He was in a relationship with his fellow housemate Vee.

He is a Bolt driver.
Neo's Relationship Status.
Neo was in a relationship with one of his fellow housemates Vee, but Vee said the relationship was over.
In a recent update, Neo said he is still single as he hasn't found someone who genuinely loves him because girls he has met are either after his money, body snd never his heart. 
Neo's Net Worth
Neo is a wealthy man, he takes advantage of the coronavirus pandemic and goes for the audition of the Big Brother Naija reality show. He earns a monthly income of $100,000 and while his net worth is estimated at $10 million
Frequently Asked Questions
These are some questions and answer series about Neo BBnaija that you won't want to miss.
Are Neo And Vee Dating At the Moment?
When the two of them were in the house, they both love each other to the extent that many individuals said they are going to make a good couple.
Is Neo Married Now?
No, Neo is still very much single at the moment as we have not seen him with a new lady who is said to be his wife.