Trikytee Bbnaija is one of the known and active housemates among other housemates in the house.
In the big brother reality television show for season 5 tagged lockdown that took place during the coronavirus pandemic, Trikytee has found his way into the big brother Naija house which he is grateful for up till today.
Trikytee Bbnaija was among other housemates in the big brother Naija house.
Housemates such as Erica, Laycon, Neo, Vee, Nengi, Tochi, and some other housemates on the show, he was among them before he was finally evicted on the eviction night.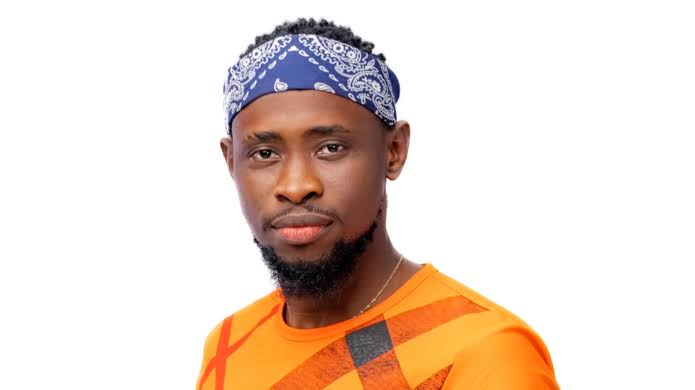 Trikytee Bbnaija staying in the big brother Naija house is a memorable one to behold.
His sense of humor, the way he relates to people, and as well as his funny acts have made him to be loved by many fellows both inside the house and even outside.
He has been brought to the limelight and as well he has been known in the media and even in some parts of the world.
He would be extremely grateful to big brother Naija for making it possible and selecting him to be among one those who made it to the show during that season.
Like other housemates, there is more to explore or know about the big brother Naija reality tv star called trickytee BBnaija.
Below we are going to dissect all and know about his biography but before then, let's get to know what he is doing at the moment and a few things about him.
Trickytee Bbnaija, Who Is He, And What You Need To Know About Him
Timmy Sinclair who is popularly known as the trickytee is a known musician and as well as a professional filmmaker who has been known due to his coming to the big brother Naija house.
He is very good in all he does and he doesn't joke with his career at all. 
He loves to work under nobody which makes him a jack of all trades and he is doing very fine and cool with it.
Before coming to the big brother Naija show, he was already making some money for himself and after the show, he is doing well in all his work and career-wise.
He is a funny being in big brother Naija's house. Apart from being a professional filmmaker and as well as a musician.
Trickytee BBnaija is also a sound and funny comedian and skit maker where he posts many of his videos in the various skits that he has been dropping on his social media accounts back to back.
He has thousands of followers on his Facebook and as well as his Instagram.
After a long intro about the big brother Naija star tricky tee, let's get to know his early background, family, education, girlfriend, and many other things you would want to know about him.
Trikytee Bbnaija Biography And Early Life
Timmy Sinclair who goes by the nickname Trickytee was born in the year 1985 into a decent and godly family in Bayelsa states. 
The information about his family was not revealed or disclosed may be due to one reason or another other or he tends to keep them a secret. 
Well, Bbtitans will always keep you updated about the information if they are dropped by him or revealed after several findings.
Trickytee Bbnaija goes to a nice school and the details of his school will also be revealed in the next section of this article below.
Educational Background
Trikytee was born in Bayelsa State, Nigeria, but he grew up in Lagos State, where he had his primary and secondary school education where he got his SSCE certificates.
The Big Brother Naija star then attended the University of Port Harcourt where he studied and graduated with a second-class upper degree in Directing and Theatrical Production in 2007.
Tricky Tee Career
The Bbnaija star who goes by the nickname Trickytee is seen to be a very decent and industrious guy who doesn't joke with his talent or work.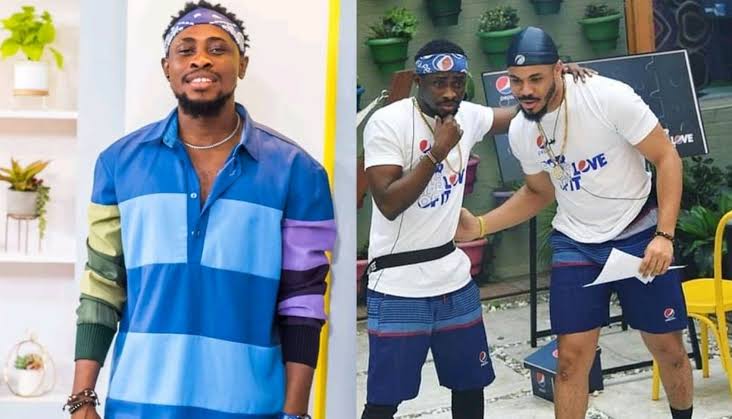 As a skit maker and professional filmmaker, he has put in a lot of hard work just to get to where he is and as well he put in a lot of work just to create skits which he usually drops on a back-to-back route.
Tricky Tee Wins In The Big Brother Naija House
It has been a great and joyful moment for Trickytee to be in big brother Naija's house.
However, he could not win the grand prize and was later evicted but coming to the big brother Naija show paved the way for him and has made his career to sour.
Coming to the big brother Naija house has well increased his income and revenue in one way or another.
His Personality
Trikytee BBnaija is one person who's into filmmaking, music, clubbing, singing, directing a movie, and anything that has to do with fun.
He has a passion for success which is one of the reasons he was in the Big Brother house.
 His love for acting is not new to people because he is the one who is always directing his housemates in their acting challenges in the Big Brother house.
His happiness does not depend on any other person.
Trikytee has a lot of vibes, positive actions, and love for his career.
In 2013 he won the award of Best Director in the NYSC cultural and Sports Festival he participated in.
His Relationship Status
Trikytee has gotten married to his long-time girlfriend they tied the knot a year ago, he went to his Instagram page to say "Finally we here" and all his fellow former housemates and other celebrities took to his page to congratulate him.
Trikytee Net Worth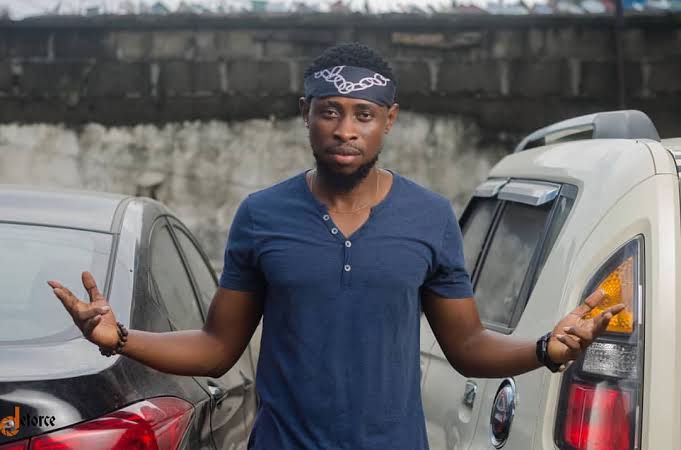 Timmy Sinclair popularly known as Trikytee is one of the most successful Big Brother Naija reality shows in 2020. His net worth is estimated to be $50,000 
Frequently Asked Questions
These are a few questions about Trikytee BBnaija you would wish to know.
Is Trykytee Married?
He is not at the moment which means he might be still single.
What Is Trikytee Doing At The Moment
He is into many things, he is into filmmaking at the moment.