Meet the reigning girl of the recently conducted big brother reality tv show, season 7 that was tagged level up.
Phyna Bbnaija is a very lively girl in the house which has made a lot of people love her and they rooted for her just to win the big brother Naija show.
Phyna bbnaija is a very cool and emotional lady.
 her emotional level has been demonstrated in the big brother Naija house time without number.
She is quick to love and as well she is a very caring and doting lady.
Her positive attributes and character in the big brother Naija level-up show have brought her into the fame and limelight she is seeking.
Her purpose of coming to the big brother Naija show has been accomplished and she is grateful and gives thanks to god.
Being among the housemates in the big brother Naija house has given her lots of fans and as well several lovers.
She is loved both in the house and as well outside the show, she is loved by so many people.
There are many more things to discuss Phyna Bbnaija and we won't miss them out at all.
However, before going to look at her biography and other things that are associated with her, let's get to know who she truly is, a little about her career, and more attributes both in the big brother Naija show and outside the show as well.
Phyna Bbnaija, Who is she? 
Phyna bbnaija who goes by the name Ijeoma Josephina Otabor but is popularly called Phyna is the winner of the big brother reality tv show of the season tagged level up, season 7 to be precise.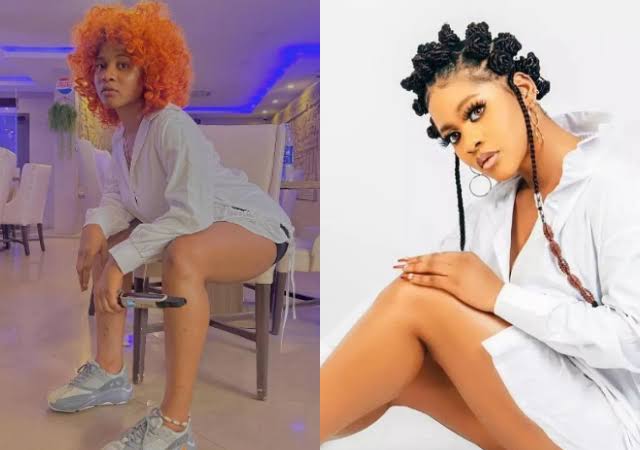 It was like a dream came through for her as she didn't have any hope that she would someday be in big brother Naija's house.
During the eviction night, she was so fearful and when they asked her how she was feeling at the moment, she was short of words because she has many things to be grateful for.
Being selected as one of the housemates to be in the big brother reality television show is a good and enough reason for her to give thanks.
When she was called and pronounced the winner of the show by the host called Ebuka, she jumped for joy and was overwhelmed with happiness.
After reading about Phyna Bbnaija and how her journey in big brother Naija went, let's get to know more about her biography, lifestyle, education and career, her relationship in the big brother Naija house, and others that are associated with her life.
Phyna Bbnaija Biography And Early Life
Phyna Bbnaija who goes by the real full name Ijeoma Josephina Otabor hails From Edo state and she was born in the same Edo state, Nigeria.
She was born in the year 1997 which makes her 25 years old at the moment.   
She goes to school in the same Benin city and more details about her school will be revealed in the next section below.
According to her native name, it seems her mother hails from Delta state but more details about her family were not revealed by her.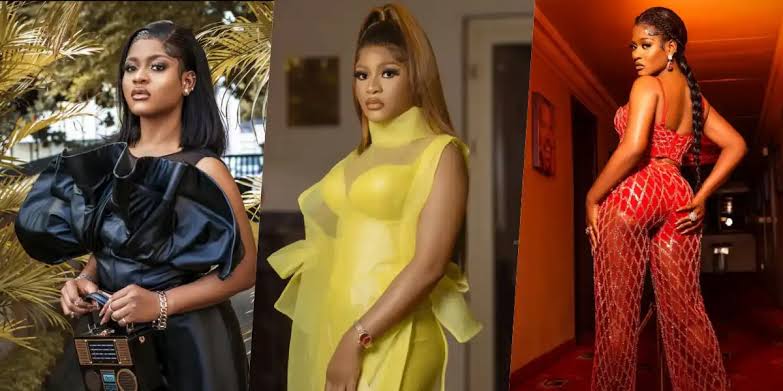 But as time goes on, and by doing more findings and research, bbtitans will surely keep you updated about that.
Phyna Educational Background
After completing her primary and secondary school education, she proceeded and graduated as an Agricultural and Bio-Environmental Engineering at the Federal Polytechnic, Auchi, Edo State, Nigeria. 
Her Career
From when she was young, Phyna Bbnaija loved to have fun, Partying, become an entertainer, and as well as a hype woman whom she grew up doing.
Her career has been so far great for her as she has been recognized by many top fellows and top social media personalities who rooted for her to win the big brother Naija show.
Her Wins In The Big Brother Naija Show
Phyna bbnaija with all odds and competition in the big brother Naija house was lucky to emerge as the winner of the show leaving Bryann to be the second runner-up.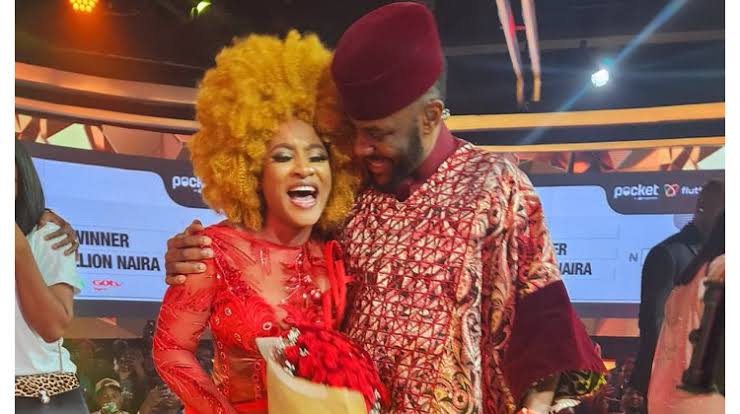 Apart from that, she has worn the head of house games and other interesting games in the house.
At last, she was given the grand prize, and coming to the big brother's house is indeed meaningful to her.
Her Personalities
Phyna is a person who hates to keep malice, she hates malice, she is low in temper, she can have a quarrel with somebody now, fight with the person this minute, and then talk to the person the next minute like nothing ever happened.
Phyna is a very jovial person, and she maintains her allergy to gossip.
According to her statements "I don't tolerate gossip and a lot of people know I hate it and I don't like it.
You can never gossip about somebody to me." She is a born entertainer. Phyna doesn't know how to swim, and she wished she could swim. 
She was equally wishing to become a great scientist but because of the "Nigerian factor,"  things didn't go as she planned. 
Phyna's best moment in life is graduating from school because she never believed that she could be a graduate or she could further her education at the university.
Phyna's Relationship Status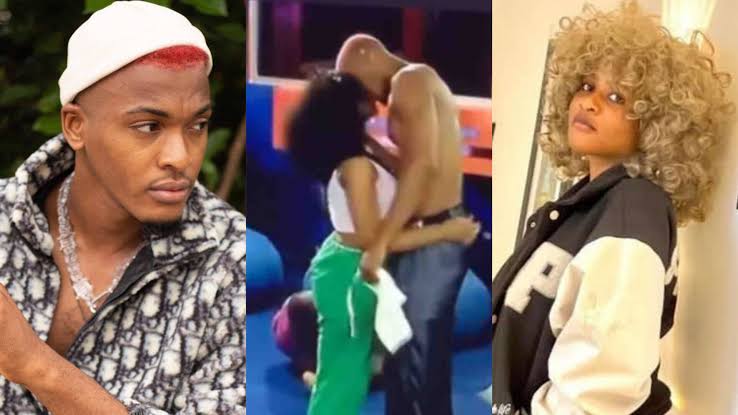 Although phyna BBnaija loves groovy, she is still a single lady, she believes love is not for everyone, and she believes there are more things to achieve in life than going into a relationship.
Phyna BBnaija  Net Worth
Phyna won this year's reality show. She went home with a mouth-watering price of N100 million. She's a graduate and saves up something for herself, her net worth is estimated to be $170,000.
Frequently Asked Questions 
These are some questions about phyna BBnaija you should not miss.
Who Won The Grand Finale Prize?
Phyna BBnaija was so happy and she sing and shout for joy when her name was pronounced as the winner of the big brother season 7 reality tv show.
Who Was Phyna Obsessed With In The Big Brother Naija House?
Phyna was obsessed and she is in love with groovy.