Micheal bbnaija is a great media personality is as well a very generous and sincere human that has ever been to the big brother Naija reality tv show.
The tall handsome guy was called to the big brother Naija reality television show during the eviction line. 
He has caused curiosity among fans and as well among housemates that are present in the big brother Naija house for the season 2021 shine ya eye.
Micheal bbnaija presence in the house has brought calmness and peace to the house which makes many housemates love him for who he is and for his great personality.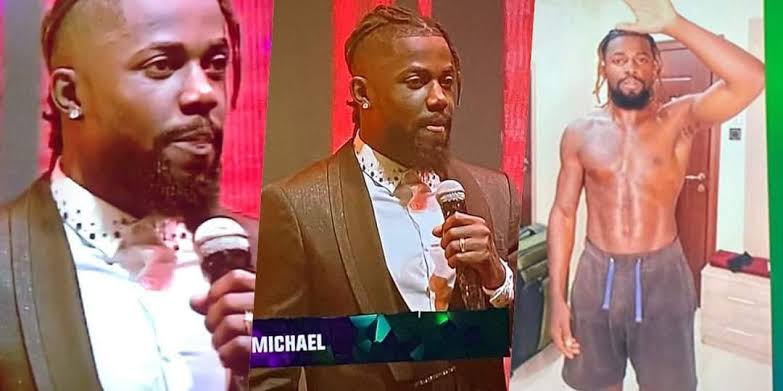 He is loved by many individuals and as well he has gained a lot of followers and as well fans during his stay in the big brother Naija house.
There is more to unveil about Micheal bbnaija as this is not only the information you are going to learn about him.
You shall learn more about him in detail below but before then, let's get to know or understand him and let's see who he truly is or who he seems to be.
Micheal Bbnaija, Who Is He And What His Attributes?
As said earlier in the context above, Micheal bbnaija is a handsome, tall, and dark-skinned man that is filled with a lot of values and personality.
His character in the big brother Naija reality tv show has brought him a lot of good comments and has brought him to the limelight as well.
Micheal BBnaija is a lover of good music he has a driven passion for and he seems towards achieving it I.e he is on the right track toward his dream.
Apart from being a musician, he is also an upcoming filmmaker.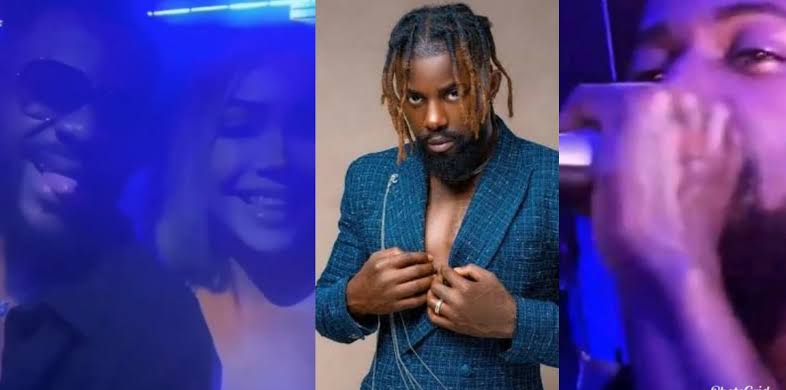 Micheal BBnaija is someone that loves to be independent and he is always determined and focused on anything that he is doing.
He does not joke with his words though he is a man that does not like saying or talking too much.
After discussing who he is and what he seems to be in the big brother Naija show and even outside the house, right in this article below, you will find out more about his biography and early life, career, and education.
Not only that but you are still going to know more about his personality, hobbies, relationship status, net worth, and many other aspects that are associated with his life.
Michael Bbnaija Biography And Early Life
Micheal Chukwuebuka Ngene popularly known as Michael in the big brother reality tv show was born in an Igbo state in Nigeria. Enugu to be precise.
He was born to the family of me and Mrs Ngene in the city of Lagos in the year 1993.
According to his speech in the big brother Naija reality television show, he spent most of his early life in the city of Lagos before finally moving to the United States of America when he was a teenager.
Bbtitans brings to you the details and what you need to know about Micheal Bbnaija education and career below.
Michael Bbnaija Education 
Micheal went to a basic/ elementary and a primary school in Lagos before he finally traveled to the united state of America where he got his secondary school and as well attained a degree in the university.
The details about the schools and the quality of education he received in his life have not been revealed.
Bbtitans will keep you updated when we get the information about his education.
His Career
Micheal bbnaija loves music and entertainment so much. The burning desire of him to be a renowned music artist and as well musician has developed in him since when he was little.
He works towards his aim and objective in life with focus and as well as determination.
Currently or at the moment, he is a rapper, musician, and as well someone who composed and wrote several lyrics of songs.
Apart from being a musician and songwriter, Micheal bbnaija is also an upcoming cinematographer and filmmaker.
Michael Bbnaija Journey In The Big Brother Naija House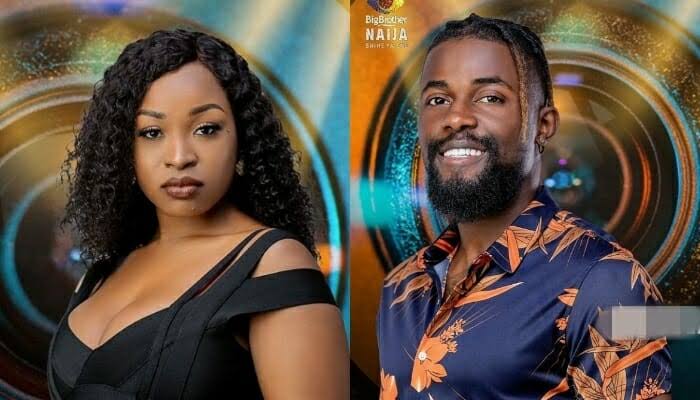 Coming to big brother Naija's house has been a wonderful great moment in my life of Michael.
It is like a dream come true, he wasn't expecting the calling at all.
His stay in the big brother Naija house has proven him to be a very nice person and he has earned the heart of many individuals as lots of people love his personality of being real and friendly in the big brother Naija show.
Although he came into the house when the show was already ongoing, he added a lot of positive vibes to the show and even beat some of the housemates that were there before him.
Micheal Bbnaija Wins In The Big Brother Naija House
Although Micheal didn't stay till the last day of the show neither is he among the chosen finalists who saw themselves to be in the grand finale.
Coming to big brother Naija has been a big win for him and as well big brother has helped to showcase his talents to the world.
With these, he had a splurge in followers and fan bases and many would want to work with him which will as well yield some good revenue or income.
His Personalities And Hobbies
Micheal loves to be caring and cool among or anywhere he finds himself. He despises cheating and lying and he always loves his surroundings to be peaceful.
He loves singing, playing several pieces of music, having fun, and spending a good time with people.
Frequently Asked Questions 
These are some questions concerning Micheal BBnaija that you won't want to miss out on.

What Is The Relationship Status Of Micheal Bbnaija
Although, when he was in the big brother naija house, viewers thoughts that he would be in a relationship with Jackie B but all seems to prove abortive.
Net-worth Of Micheal Bbnaija 
With all Micheal got in the big brother naija house and several opportunities he got from his fans when he was evicted from the reality television show, his net worth is around 70,000 dollars.